Table of Contents
Sports and faith may seem like two unrelated topics, but for many athletes, incorporating their religious beliefs into their athletic pursuits is a way to find strength, motivation, and inspiration. In this article, we present the 17 best Bible verses for athletes, each chosen to uplift and encourage those who compete on the field or court.
These verses, from various books of the Bible, offer guidance and reassurance, reminding athletes to persevere, rely on God's strength, and keep their eyes on the ultimate prize. Whether you're a professional athlete, a high school student on a sports team, or simply a fitness enthusiast, these verses can help you navigate the challenges that come with pursuing excellence in athletics while deepening your faith.
Do you not know that those who run in a race all run, but one receives the prize? Run in such a way that you may obtain it.25 And everyone who competes for the prize is temperate in all things. Now they do it to obtain a perishable crown, but we for an imperishable crown.
In 1 Corinthians 9:24-25, the Apostle Paul compares the Christian life to a race, urging believers to run in such a way as to win the prize. Just as athletes discipline themselves and train rigorously for a competition, we are encouraged to approach our spiritual journey with the same dedication and perseverance. This verse reminds us that in order to achieve our goals, whether in sports or in life, we must remain focused, committed, and willing to put in the effort required to succeed.
Running to Win
Running a race requires more than just showing up; it demands a mindset of determination and an unwavering focus on the finish line. In our spiritual lives, we should adopt this same attitude. The Christian journey is not always easy, but with an unwavering faith and a determination to follow Christ wholeheartedly, we can overcome any obstacles that come our way.
Running with Discipline
Athletes undergo rigorous training and discipline themselves in order to excel in their chosen sport. Similarly, as followers of Christ, we are called to live a life of discipline and self-control. This means making intentional choices that align with our faith and continually striving to become more like Christ. By disciplining ourselves and prioritizing our relationship with God, we can experience growth and transformation in all areas of our lives.
I can do all things through Christ who strengthens me.
Philippians 4:13 is a powerful verse often quoted among athletes to find strength and confidence in challenging times. The Apostle Paul, writing from prison, declares that he can do all things through Christ who strengthens him. This verse reminds us that our strength does not come from our own abilities, but from the power of Christ working within us.
Finding Strength in Christ
Athletes face numerous challenges and obstacles in their careers, and in those moments, it can be easy to feel overwhelmed or inadequate. However, Philippians 4:13 reminds us that in Christ, we have everything we need to overcome these challenges. When we rely on His strength, we can tap into a source of power that goes beyond our own limitations. With Christ by our side, we can face any adversity with confidence and perseverance.
Having Confidence in God's Ability
The key to understanding Philippians 4:13 lies in recognizing that our strength is not contingent on our own abilities, but on God's power working in and through us. As athletes, it's important to remember that even when we face setbacks or failures, God is still at work. He can use those moments to refine us, teach us valuable lessons, and ultimately propel us towards our goals. By placing our trust in His ability to work all things for our good, we can face every challenge with confidence and hope.
But those who wait on the Lord
Shall renew their strength;
They shall mount up with wings like eagles,
They shall run and not be weary,
They shall walk and not faint.
Isaiah 40:31 offers encouragement to athletes who may feel weary or exhausted in their pursuit of greatness. It assures us that those who wait on the Lord will renew their strength and soar on wings like eagles. This verse serves as a reminder that when we find ourselves in moments of weakness or fatigue, we can find restoration and renewal in God's presence.
Finding Rest in God
Athletes often push themselves to physical and mental limits, constantly striving for improvement. However, it is crucial to remember the importance of rest and rejuvenation. Isaiah 40:31 reminds us that when we wait on the Lord and seek His presence, He will refresh us and restore our strength. Taking time to rest, both physically and spiritually, allows our bodies and minds to recover, ultimately leading to improved performance and a renewed sense of purpose.
Rising Above Challenges
Just as eagles soar high above the earth, Isaiah 40:31 encourages athletes to rise above the challenges they face. In the midst of difficult circumstances, it can be tempting to give up or become discouraged. However, when we place our hope in the Lord and trust in His promises, we can find strength to overcome any obstacle. Like eagles soaring on wings, we can navigate the trials of life with grace and resilience, knowing that God will carry us through.
And whatever you do, do it heartily, as to the Lord and not to men,
Colossians 3:23 reminds athletes that whatever they do, whether in training or competition, they should do it with all their heart, as if they were working for the Lord rather than for human recognition. This verse emphasizes the importance of dedicating our efforts, talents, and skills to God, recognizing that our ultimate motivation should be to bring glory to His name.
An Attitude of Excellence
As athletes, it's easy to get caught up in the pursuit of personal achievements, accolades, and recognition. Colossians 3:23 challenges us to shift our focus and understand that our primary goal should be to honor God in all that we do. Whether we win or lose, our attitude should reflect a desire to glorify Him. By embracing this mindset, we can find true fulfillment and purpose in our athletic endeavors, no matter the outcome.
Working for the Lord
Colossians 3:23 reminds us that our performance on the field or court is not the sole measure of our success. As followers of Christ, we are called to live a life that is pleasing to God in all areas, including our athletic pursuits. This verse encourages us to view our talents and abilities as gifts from God and to steward them well. When we approach our sport with the mindset of working for the Lord, our actions and attitudes reflect His love and grace, impacting not only ourselves but also those around us.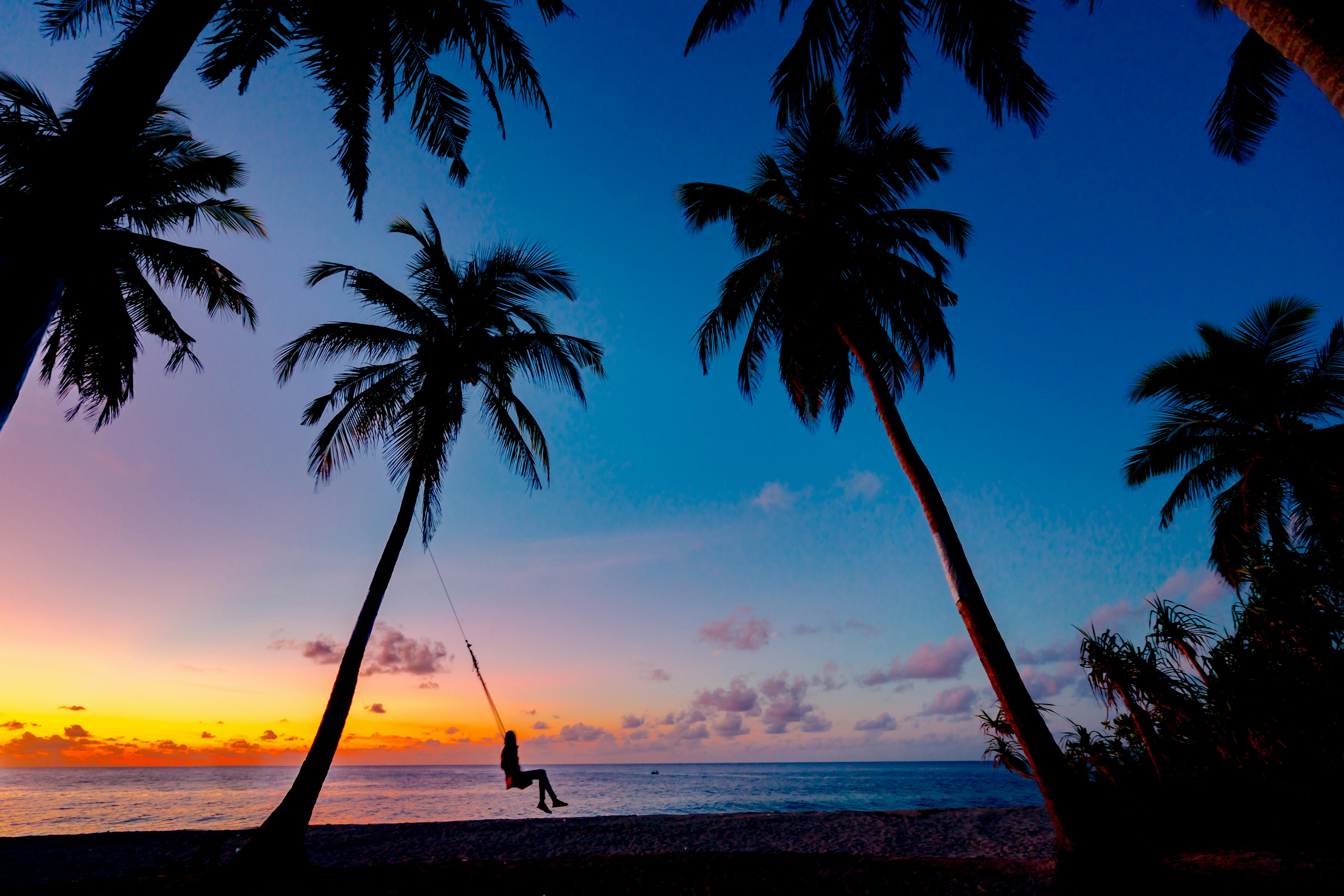 I have fought the good fight, I have finished the race, I have kept the faith. Finally, there is laid up for me the crown of righteousness, which the Lord, the righteous Judge, will give to me on that Day, and not to me only but also to all who have loved His appearing.
In 2 Timothy 4:7-8, the Apostle Paul reflects on his own life, using the imagery of a race to describe the Christian journey. He declares that he has fought the good fight, finished the race, and kept the faith. This passage serves as a reminder that our faith is not a sprint but a marathon, requiring endurance, perseverance, and a commitment to remain faithful until the end.
Fighting the Good Fight
Athletes understand the concept of fighting for victory. In the midst of fierce competition, they push through pain, fatigue, and discouragement, never losing sight of their goal. Similarly, as followers of Christ, we are called to fight the good fight of faith. We may encounter obstacles, doubts, and trials along the way, but with God on our side, we can press on and overcome. This verse reminds us that our journey may not always be easy, but it is worth fighting for.
Finishing the Race
Just as athletes train diligently to achieve a desired outcome, we are called to run our race in faith until the very end. 2 Timothy 4:7-8 encourages us to persevere and finish well, knowing that there is a crown of righteousness awaiting those who remain faithful. Regardless of the challenges we may face, we can find strength in the assurance that God is with us every step of the way. By fixing our eyes on the finish line and relying on His grace, we can endure and complete our race with joy and purpose.
It is God who arms me with strength,
And makes my way perfect.
Psalm 18:32 declares that it is God who arms us with strength and makes our way perfect. This verse reminds athletes that their abilities and successes are not solely a result of their own efforts, but a reflection of God's power working in their lives. By acknowledging God's role in our achievements, we can approach our athletic endeavors with humility, gratitude, and a reliance on His strength.
Embracing Humility
As athletes, it is easy to become prideful and rely solely on our own abilities. However, Psalm 18:32 reminds us that our strength comes from God alone. Recognizing that our talents are gifts from Him, we can approach our sport with a humble attitude, acknowledging our reliance on His grace. This humility allows us to give credit where it is due and fosters a spirit of gratitude for the opportunities and abilities we have been given.
Trusting in God's Guidance
Psalm 18:32 also highlights the importance of trusting in God's guidance and direction. As athletes, we often face decisions about training, strategy, and competition. By seeking God's wisdom and surrendering our plans to Him, we can trust that He will make our way perfect. This verse encourages us to rely on His guidance, knowing that when we surrender our desires and submit to His will, He will lead us on a path of success and fulfillment.
God is my strength and power,
And He makes my way perfect.
2 Samuel 22:33 is comparable to Psalm 18:32 in that it proclaims that God is our strength and power, and He makes our way perfect. This verse reassures athletes that regardless of their physical limitations or the challenges they face, God is the source of their strength and is able to equip them to overcome any obstacle.
Strength in Weakness
Athletes, like all humans, have limitations. They may face injuries, setbacks, or physical barriers that hinder their performance. 2 Samuel 22:33 reminds us that even in our moments of weakness, God is able to provide the strength we need. When we rely on Him, we tap into a power that surpasses our own limitations, enabling us to achieve greatness even in the face of adversity. This verse encourages athletes to trust in God's strength and believe that He can use their weaknesses to display His unfailing power.
Guided by God's Perfect Way
The path to success in sports is often filled with obstacles, uncertainties, and unexpected challenges. However, 2 Samuel 22:33 assures athletes that God is able to make their way perfect. When we surrender our plans and desires to Him, He will guide us on a path that aligns with His perfect will. This verse encourages athletes to trust in His guidance, even when the way seems unclear or difficult. By relying on His strength and following His lead, we can navigate the ups and downs of our athletic journey with confidence and assurance.
Blessed be the Lord my Rock,
Who trains my hands for war,
And my fingers for battle—
Psalm 144:1 praises God as the one who trains our hands for war and our fingers for battle. While this verse was originally meant to emphasize God's role in equipping His people for physical warfare, it can also be applied to the realm of sports, where athletes often engage in intense competition and strategic battles on the field.
Equipped for Battle
As athletes, we understand the level of mental and physical preparation required to compete at a high level. Psalm 144:1 reminds us that it is ultimately God who trains us, providing us with the skills, abilities, and instincts needed to excel in our sport. He equips us with the mental and physical tools necessary to navigate the challenges and battles we encounter. By recognizing His role in our training and development, we can approach our sport with confidence, knowing that we are well-equipped for the battles we face.
Seeking God's Guidance
In any athletic competition, strategy plays a crucial role in achieving victory. Psalm 144:1 encourages athletes to seek God's guidance and wisdom in their approach to the battle. Just as soldiers rely on their commanders for direction, we can seek God's wisdom and discernment in our training, preparation, and strategic decision-making. By surrendering our plans to Him and trusting in His guidance, we can approach our sport with a strategic mindset that allows us to make wise choices and achieve success.
For you have need of endurance, so that after you have done the will of God, you may receive the promise:
Hebrews 10:36 reminds athletes of the importance of perseverance and enduring faith. It encourages us to hold onto our confidence, knowing that in due time, we will receive the reward for our endurance. This verse is a powerful reminder that success does not always come quickly or easily, but when we remain steadfast in our faith and continue to press forward, we will eventually reap the rewards of our hard work and dedication.
Persevering through Challenges
Athletes often face numerous challenges, setbacks, and moments of doubt throughout their careers. Hebrews 10:36 urges us to persevere and hold onto our confidence in the face of adversity. It is in these moments of trials and difficulties that our character is shaped, our faith is strengthened, and our determination is tested. By relying on God's strength and continuing to press forward, we can overcome obstacles and grow in resilience, ultimately becoming stronger athletes and individuals.
The Reward of Endurance
Hebrews 10:36 offers the assurance that our endurance and perseverance will be rewarded. While the journey may be long and arduous, we can trust that God sees our efforts and will honor our faithfulness. As athletes, it can be easy to become discouraged when we don't see immediate results or achieve our desired outcomes. However, this verse reminds us to stay the course, remain faithful, and trust in God's timing. In due time, we will experience the fulfillment of our efforts and receive the reward that comes from enduring with steadfast faith.
Blessed is the man who endures temptation; for when he has been approved, he will receive the crown of life which the Lord has promised to those who love Him.
James 1:12 speaks to the blessedness and reward that comes from persevering under trials. It encourages athletes to endure through difficult circumstances, knowing that those who persevere will receive the crown of life promised by God. This verse serves as a reminder that our trials and challenges serve a greater purpose and that by enduring with faith, we can experience God's blessings and rewards.
Joy in Trials
Trials and hardships are an inevitable part of life, and athletes are not exempt from experiencing them. However, James 1:12 encourages us to rejoice in the midst of our trials, knowing that they produce endurance and maturity. Rather than allowing difficulties to discourage us, we can view them as opportunities for growth and character development. By shifting our perspective and embracing a mindset of gratitude, we can find joy even in the face of adversity.
The Crown of Life
James 1:12 reminds athletes that their endurance will be rewarded with the crown of life promised by God. This crown represents not only eternal life in the presence of God but also the recognition and honor bestowed upon those who remain faithful in the midst of trials. It is a reminder that our temporary struggles and hardships pale in comparison to the eternal rewards that await us. This verse encourages athletes to persevere, knowing that their efforts and faithfulness will be honored and celebrated by God.
Conclusion
As athletes, we are often drawn to passages of Scripture that offer encouragement, motivation, and inspiration. These verses remind us that our athletic pursuits are not separate from our faith but rather intertwined with it. They encourage us to approach our training, competition, and challenges with a mindset of dedication, discipline, and reliance on God's strength. By embracing these biblical truths, we can find purpose, joy, and fulfillment in our athletic journey, knowing that ultimately, we are running a race for an eternal prize.